Welcome on my website.




Last update : 01-05-2019







*01-05-2019 Added my other trailer & BMW







*28-03-2019---------Adjusted some links-------------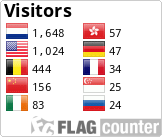 Everything about trailers towed by motorcycles
Who am I?
Hello and welcome to my site.
My name is Mike and i live in Tongeren, Belgium, the oldest city in Belgium.
I got my motorcycle license back in 1988 and it was since then that i was (and still am) totally addicted with motorcycles and everything around it.
Once i got it (MDL) i was to be found on the road heading to clubs, meetings, dealers or just touring, not only in the Netherlands, but also to Germany, Belgium and Luxembourg.And later on on vacation to Norway and Sweden.
I got my motorcycle driving license (later called MDL) back in 1988. I rode a little moped for about half a year and I got so sick and tired of the little things when I tried to repare it, that at one point I decided, well this ain't gonna work. So I got my MDL. At that time a had nothing to do with cars or anything to even looked like it...so the decision was made quite easily.
I started with a Honda CB400N because back then I didn't believed what they say about the heavier the bike the better..
But...as expected...within a year or a little less then that I was allready sick and tired of that "too light" bike, and I started thinking about a heavier one...that's when the GoldWing came to mind...my first one was a GoldWing GL1000K3 with a Rickman fairing and Hepco & Becker trunks...made a lot of miles with that one...
It was with the next Goldwing...which was a GL1100Interstate Canadian Model with Unitrac AntiDive front Forch that a found myself a little trailer, a Karel van Vooren trailer...man I loved that one!
It was from that moment that I found out that there isn't much to be found about trailers...at least not all info on one site collected, except some things about speedregulations and where to buy them. It was then when i started a site, which was than named www.goldwing-trailers.nl and now contineus in the more general name : www.motor-trailers.nl
I then sincerly hope that I can help you with the given info on this site.
If there's anything which is not correct on this site, please do not hesitate to inform me about it, so I can correct it as soon as poosible.
Do you want to share info with me or let me know your experiences, please let me know by using the
Contact Site.
Or sign the
Guestbook
Wishing you save miles! Bikes I had before
Honda CB 400N
Honda GL 1000 K3 1978 with Hepco en Becker trunks en Rickman fairing
Honda GL 1100 Interstate 1981 with Unitrac AntiDive front forch, Canadian model
Later came the Karel van Vooren trailer, one I loved using very much!
Kawasaki LTD450
And now, as we speak:
MotoGuzzi California III from 1993
Here is mine MotoGuzzi with trailer :
A bike of which
a little further
tell you more about it....
Below is my Guzzi with the trailer i have sold almost ten years ago and bought back last year in 2018!
Below my BMW R1100RT, which i have since Septemder 2018.
Have lots of fun and save miles!
Mike